"The honest answer is after we reach £1M I haven't a clue what I'm meant to be doing!"

That was the comment, fresh out of the mouth of one of our Business Accelerator Club members during our initial coaching call.
 I was quizzing her on the size of her vision and testing the level of her ambition, which like most business owners is considerable, but the reality was that she could only see the road map to the first £1M and not the next £5M or £5M after that.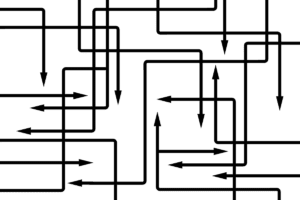 She's intelligent and experienced and aware that her role as the business leader will need to change as the business continues to gather pace, but to what? That was the blank – what actually should be the role of the Scale-up CEO?
 In his book Startup CEO, Matt Blumberg distills the role of the CEO into 3 key priorities:
     1.Set and hold the vision
     2.Attract, build and motivate a world-class team
     3.Ensure the business's liquidity
Yet, the latest research from INSEAD, came to a startling conclusion, having reviewed the amount of time C-suite executives spend in the following 4 areas:
Doing (i.e. everything from emails, day to day grunt work and other tasks)
Mobilising (i.e. communicating to gain internal momentum)
Strategizing (i.e. the really important stuff)
Building (i.e. The Architect, who builds infrastructure, teams, process and foundations for further growth)
No surprises,  that 80% of their executives spend their time Doing! A small amount of time Mobilising and virtually no time on Strategy or Architecture.
Your goal should be to make yourself redundant!
Freeing yourself to focus on the 3 key areas of Vision, Team and Liquidity – full time.
Decide now which tasks you need to give away, and every quarter as you continue to focus on growth and scale, give away 3 more, whilst avoiding the Competency Trap – i.e. filling your day up with other wrong stuff, just stuff you happen to do really well!
Avoid the Competency Trap:
Doing the wrong stuff really well
 Do it now, and share your actions with your peers on our Facebook page!